Example 1:
In 2019, Austin Shuffield, a white supremacist from Dallas, pulled a gun on a black woman, L'Daijohnique Lee, over a parking spot. Austin Shuffield was heard hurling racial slurs and epithets at her and he knocked her phone away & beat her mercilessly. She's was hospitalized with cranial swelling and a concussion.
3 years later in 2022 after the media stopped covering the story, the victim (L'Daijohnique Lee) seemed to "forgive, forgive" the racist, barbaric pale attacker (Austin Shuffield) for hammering and punching her repeatedly to the point she suffered from a concussion and internal head injuries. They both agreed to a plea deal.
A Dallas County jury finds Austin Shuffield guilty of two charges in the beating of a woman in Deep Ellum in 2019.
www.nbcdfw.com
Summary:
A plea bargain was reached in Austin Shuffield case
1. He has agreed to serve 4 days in Dallas county jail
2. He agreed to serve 90 days in Collin Co jail for separate DWI case;
3. He cannot appeal.
4. He agreed 5 1/2 years of probation.
FOUR DAYS IN JAIL?!
NO HATE CRIME CHARGES?
NO FELONY CHARGES?
NO GUN CHARGES?
WTF? THIS IS BARELY A SLAP ON THE WRIST.
"It is what it is. At the end of the day, justice was served."
–L'Daijohnique Lee, who was beat by Austin Shuffield in a 2019 Deep Ellum attack
Really? She thinks justice was served? Does she hear and love herself? He got more time in jail for a DWI charge than for assaulting and terrorizing a Black woman with a deadly weapon. This sounds more like she was pressured to make a concession.
Point of View:
This is your sister.
Lee "Sleaze" Merritt was once involved in this case by the way.
The Defense Team for the violent anti-Black racist (Austin Shuffield) was so happy that the media stopped covering the story and that Black community stopped paying attention to the story.
Shuffield's defense expressed frustration at the felony conviction.
"This was a way to throw every aggravated felony charge at Mr. Shuffield in order to increase the chances or to satisfy a community that quite frankly three-and-a-half years ago was quite outraged," said defense attorney Rebekah Perlstein.
Here's Rebekah Carrie Perlstein (of Scott H. Palmer, P.C)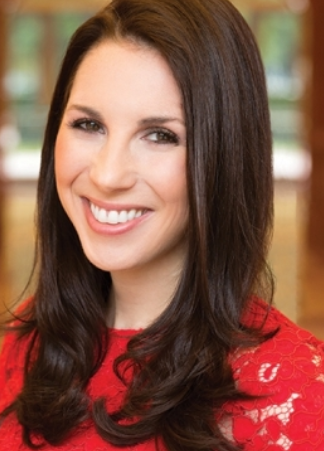 Rebekah Perlstein is a Dallas lawyer at the law offices of Scott H. Palmer, P.C. Read more about her professional background here.
A Black woman is violently assaulted by a racist white male and this is Rebekah Perlstein's response?
Now if this was a white woman assaulted by a Black man, would Rebekah keep the same energy?
What camaraderie do both the racist white Jewish community and the racist white feminists have with the Black community again?
They are just as anti-Black racist and corrupt as their white male and non-Jewish white counterparts.
The only difference between the Marjorie Taylor Greene and Rebekah Perlstein is that one is a white supremacist that likes Dr. Dre and the other is a white supremacist that likes yoga and Starbucks.