KAYTRAMINÉ's self-titled debut is here and it features 11 tracks and a runtime of 34 minutes. In our
review of their first single "4Eva"
we stated "It's fun, doesn't require too much from the listener, and is well produced". The question is does the album evolve beyond "4Eva"? Let's dissect it and find out.
Analyzing 3 Songs From Kaytramine​
letstalkaboutit​
The beat Kaytranada dropped for "letstalkaboutit" is the perfect blend of chill and upbeat with its dreamy melody and intricate drum pattern. The bass work is also cool with its choppy nature and slide that happens every few measures. Amine starts spitting at 0:33 and unfortunately it ends up being the weakest part of the song. Much like "4eva" his bars feel like a random verse out of his notebook with the hook mentioned once or twice to make the verse seem relevant. But what takes the verse to new depths of mediocrity is his incessant need to either flex, talk about sex, or flex about sex.
She move to the, move to the, move to the beat
I'm starin' at that ass and it bounce to beat
I'm the real McCoy, baby boy, these niggas ain't shit (Woo)
Let's talk about it, you get a kiss, I get the throat
Harlem shakin' through the pressure (Uh-huh)
I'm gettin' top somewhere in Oracabessa (Uh-huh)
I do my one-two step, make your bitch get wet
Then shawty give me the goodies like Ciara (Uh-huh)
It's a bit much and it often comes off as someone who is trying too hard to sound cool.
Sossaup ft. Amaarae​
Kaytranada blesses Sossaup with a beat that combines a couple of genres to give something chill and novel. But like "letstalkaboutit" the song goes downhill when Amine starts rambling about sex in the weirdest way. Here are some of the bars:
She want me to treat her like a slut
So I'm finna go and sauce her up
I feel like Beyoncé, I'm finna upgrade you (Woah)
Dick you down good, put in work on you (Woah)
I could change your whole life
Busy nigga, baby, put that punani on ice
You don't need it in the house
If the dick can't hang, the beat don't bang
"If the dick can't hang the beat don't bang"...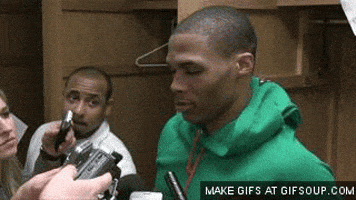 The bars sound so immature and uninspired on here and Amaarae unfortunately doesn't do much better. She drops more shallow and sex charged bars that get old very quickly.
Eye ft. Snoop Dogg​
The beat sounds reminiscent of "Let's Get Blown" and highlights Kaytranada's ability to make music that perfectly supports the artists he is collaborating with. Amine begins with bars that start to show that he some depth which is a welcome change. He speaks about his self-esteem issues and how he made a change in life but then ruins it with odd sex references:
Blowing through my dark clouds
You blow me then we blow through a whole ounce
I put the records on and it's real loud
I'm fucking you to "Endless" in the background
Snoop Dogg's verse attempts to add some additional depth to the record but it falls flat and like a friend called in a favor. For contrast listen to his collaboration with
Wiz Khalifa - Don't Text, Don't Call
...the chemistry is oozing through the speakers...none of that is present here. It sounds like he dropped 16 and threw it in dropbox.
Parting Thoughts on Kaytramine's Debut Album​
KAYTRAMINÉ's self-titled album consists of average bars on above average production that combine to make an average rap album. Kaytranada largely delivers on the producer tip with decent beats while Aminé came off as one-dimensional and quite frankly ridiculous through out the record. He litters track after track with lyrics about how he makes women get off, how people are hating on him, and how he has status with Delta Airlines.
The only part of the project that feels like there is any genuine chemistry between the two artists is the photo shoot. If this collaboration was simply Kaytranada sending a CD of instrumentals to Amine I would not think anything to the contrary. Other reviewers make reference to an exceptional collaborative spirit and a highly refined sound but I did not hear anything of the sort on this record.
Neither artist brought their "A" game at any moment which leaves me wondering if we need another project from the two artists...right now the answer is "NO!"
Before we part let's look just how many songs have some strange type of sex bars:
Who He Iz​
"You know Aminé livin' where the coochie live"
​
letstalkaboutit​
"Let's talk about it, you get a kiss, I get the throat"
​
4eva ft. Pharrell Williams​
"I hit it with some rhythm, call it punani percussion"
​
Westside​
"Shawty said, Nut on me, bust out the troops"
​
Sossaup​
"Busy nigga, baby, put that punani on ice"
​
STFU3​
"Face be in snatches and that ass be from Dallas"
​
UGH UGH​
"Say-Say-Say she don't so challenges but she dance on this dick"
​
Eye​
"I'm fucking you to "Endless" in the background"
​
K&A​
"Pretty bishes give me face, on her knees like rollin' trays"

That's 9 out of all 11 tracks.​
Who is Kaytramine?​
Kaytramine is a duo that consists of Producer Kaytranada and Rapper Amine. The two formed after expressing mutual admiration for each other's work over social media. Kaytranada has toured the world as a DJ, produced 3 solo albums, and provided production for many other artists such as Mobb Deep, idk and more. He is known for his mixture of House, Funk, Soul, Dance, and Caribbean details to make a unique sound.
Anime has released 4 solo albums and is most known for his single "Caroline" which hit #5 on Billboard Hot R&B/Hip Hop songs chart.